PHOTO GALLERY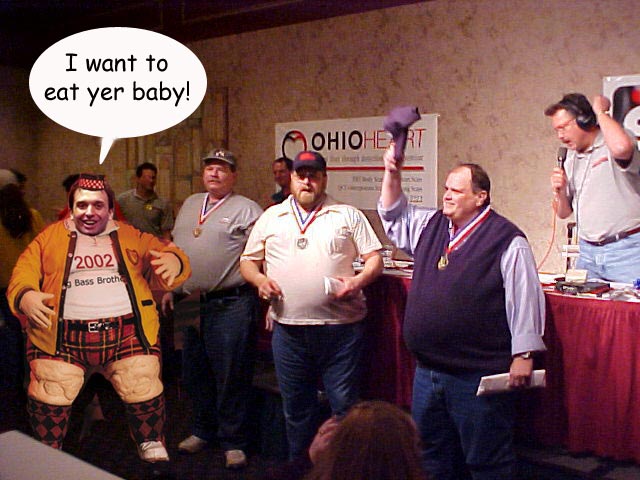 Sterling Showed up in a Fat Bastard suit and tried to win the Big Bass Olympics!
MORE TO COME
Click on thumbnails to see the pictures

Waiting in the hall The Corb & Hoggy's girl The Tables The Room


Amber Corb, Sterling & Sheep Original Big Bass Rich, an original BBass


Bob Kinnison (BK) Joe and a "contender" Joe & Da Vinci Lady Andy, Corb & Joel


The Corb Joel Andy from Lima Big Bass Olympic winners


Corporal Craig Sam, Major Mentel Corb & his sheep Mind if I dance wif yo' date?


Fanpage Todd, Larry Fanpage Kevin Paving Boy & Corp Craig Todd, wife, & Kevin


The Corb & Joel Sterling, Larry, & Kevin Todd, Kevin, & Larry Gardening with Denny


F1st Annual Big Bass Bros Meeting

OFFICIAL BIG BASS PAGE

Happy Dog's FOOD REVIEW!

Brain cells come and brain cells go, but fat cells live forever.